Photographing London is my eBook guide to taking fantastic photographs of London's iconic landmarks.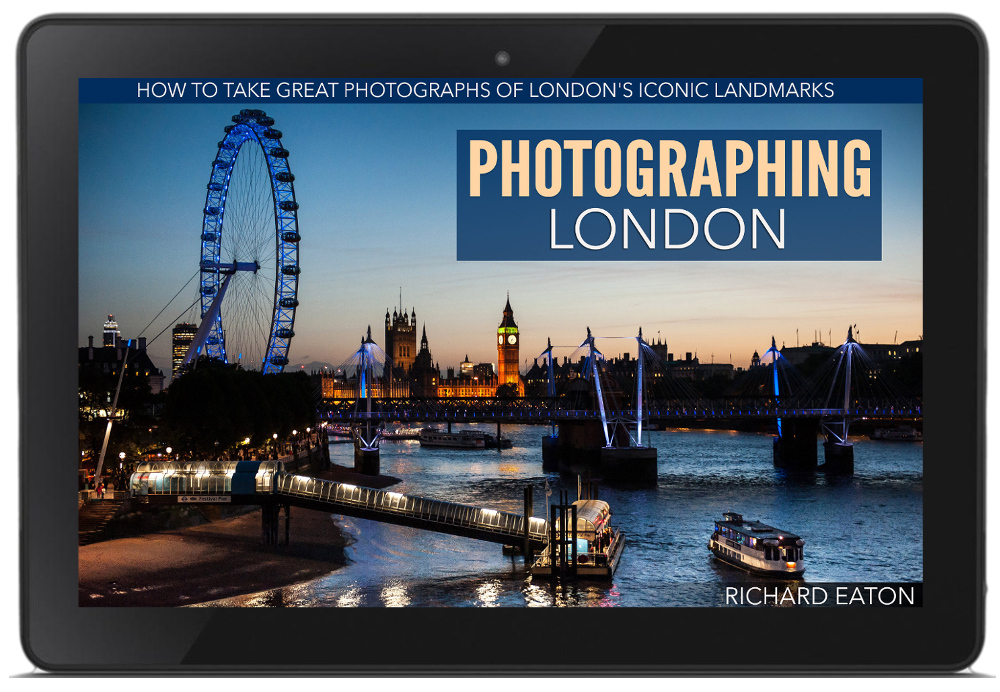 Whether you're a tourist with a mobile phone camera or tablet, or an experienced photographer with the latest digital SLR or mirrorless camera, my book will guide you through capturing great images of London.
My 362 page book contains 350 inspiring photographs of London. Photographs have descriptions of how and when they were taken and maps showing the exact location they were taken from.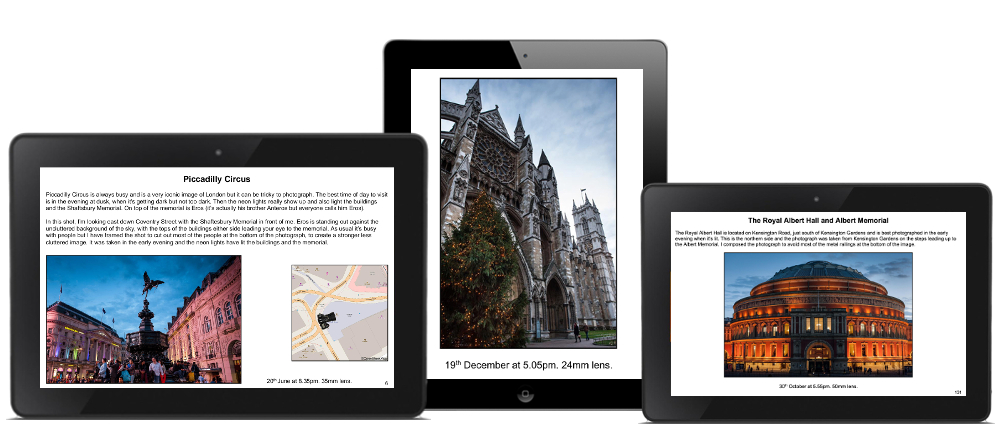 From Piccadilly Circus to Buckingham Palace to Tower Bridge, all the main tourist sites are included, as well as other lesser known but equally picturesque London spots. Photography tips on composition and technique appear throughout the book. There is also a 20-page guide-within-the-guide at the end of the book covering the basics of photography.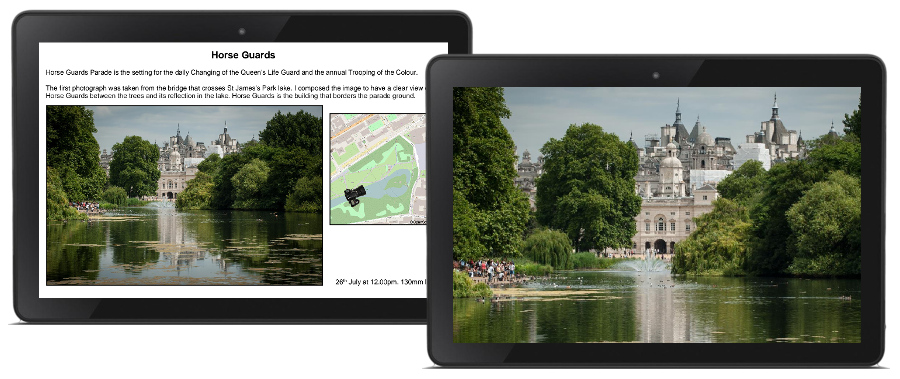 It's an eBook suitable for all formats, and you can easily take the book with you to the many locations featured in the guide on your e-reader, tablet or mobile phone – and then use the same device or a traditional camera to take the photographs described in the book.
Thumbnail menus and a linked contents page make it easy to navigate to the various sections. The eBook is also searchable, so you can search for specific locations or terms used in the guide.

Photographing London is clearly set out, making it easy to read and follow the descriptions. You can pinch-zoom pages to enlarge each page to see specific details on the photos and also enlarge the maps.
By reading and using Photograph London you will take fantastic photographs of London.
Photographing London is available from all the major eBook outlets.